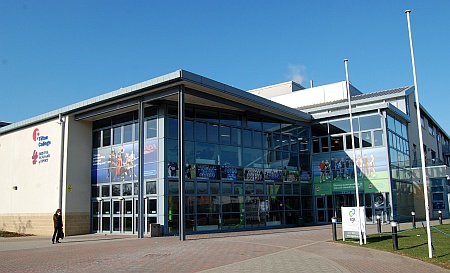 South Gloucestershire and Stroud College
South Gloucestershire and Stroud College (SGS) is the new college formed by the merger between Stroud College and Filton College. These two successful colleges merged in February 2012, to give our students more choice, greater opportunities and a wider range of facilities from a single, larger college.
At SGS, they have four main campuses – Stroud, Filton, WISE and Berkeley Green– as well as many local community venues, and they welcome around 15,500 full-time and part-time students of all ages every year. The college also have centres in the centre of Bristol, at the West of England Academy of Art and at the Bristol Zoo & Gardens.
As a merged college, they now offer an even wider range of vocational and academic courses, in an even greater range of subjects.
South Gloucestershire and Stroud College's ethos is that it will act in all that it does with honesty, respect, responsibility and care, and to the highest standards of responsible business conduct. It aims to provide an outstanding experience for learners from all traditions and cultures from the age of 14. It will sustain its financial viability to enable it to invest in facilities to support this provision
South Gloucestershire and Stroud College

gloucester

£21,532.92 - £27,518.48 per annum pro rata (Actual £17226.34 - £22014.78)

We are looking for an Lecturer Maths.
Back To Top